IT application manager
Netherlands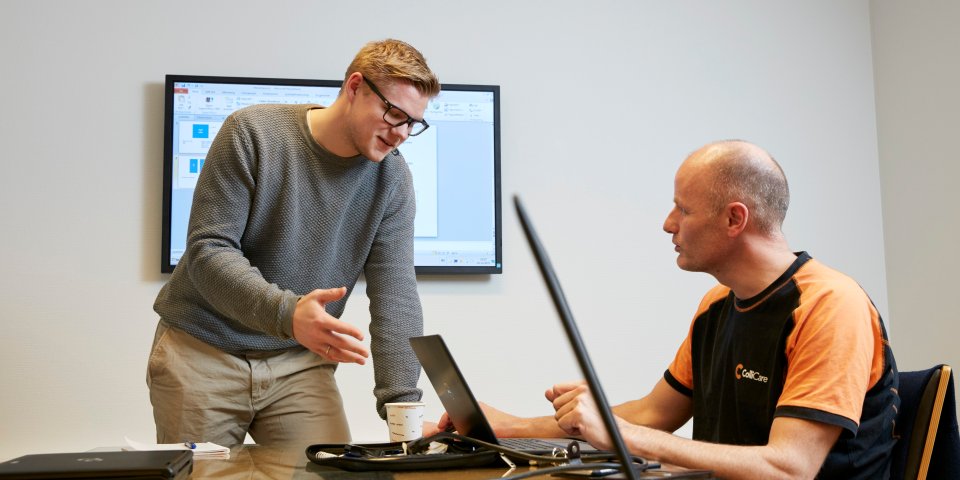 IT application specialist
Working environment
ColliCare Logistics is an international organization of Norwegian origin with offices in now 11 countries, inside and outside Europe, with a complete range of logistics services. The focus is on creating customized solutions within the logistics chain from producer to delivered to the consumer. As a result of growth, ColliCare currently has multiple applications in use for all our ColliCare offices, spread across different countries.
The IT application specialist will be included within the IT department of the ColliCare group, but will mainly support the regional offices in Western Europe based on the common application portfolio delivered from the central IT department from Norway.
About this job
As an IT application specialist, you will work independently and be the link between the ColliCare group's overarching IT department and the different regional offices in Europe. You are responsible for supporting the local business needs and will work closely with the users there. You will coordinate needs and changes towards the central IT department. Vice versa, you manage and coordinate IT and project changes from the central IT department to the offices/users. You take care of the implementation of solutions that provide support in the business processes. In addition, you assist and guide/train users in taking existing, updated and/or new applications into use.
Content of your job
maintenance and support of business applications;

manage further development of business applications together with software vendors;

optimize/automate processes for the setup of the applications;

point of contact for users of various applications;

coordinate new functionalities with users;

resolving incidents;

assisting with updates or implementations of new modules/applications;

the link between the user and IT;

providing support in stabilizing and optimizing business processes.
What we ask of you
A technical background and a completed HBO education;

Knowledge of technological solutions, current trends and techniques;

broad knowledge of tools and techniques for application development and flexible in supporting different user needs within different applications;

excellent oral and written communication skills in Dutch and English, German is an advantage;

Experience in the use of TMS/WMS/ERP systems;

Knowledge within EDI and communication between internal / external systems;

enthusiastic self-starter; knows how to influence and motivate the target group;

adaptability;

stress resistance and problem-solving ability;

ability to build relationships with both externals and internals.
What do you get from us?
A challenging position within a young, dynamic and development-oriented organization with the prospect of a permanent position;

25 vacation days (based on a 40-hour work week);

annual company activities and other team activities;

working in an informal, open and professional company culture;

a pleasant working environment in a fun and enthusiastic team;

salary depends on education and experience;

a varied job with a high degree of independence;

a contract with employment conditions in accordance with the cao-Beroepsgoederenverkeer.
If you have any questions after reading and/or would like more information, please contact Frits Potze, 088-2009900 or +316-50732440 or by e-mail: [email protected]
You can send your English motivation letter and CV by email to HR, attn. Adrie Lobato; Adrie.Lo[email protected] or apply via application form on the website.