The Netherlands is located in the Western Europe and is also popularly known as Holland.
Imports and exports to and from the Netherlands are considerable. Experienced employees offer good freight solutions for general cargo and bulk good, FTL, LTL (less than truckload) distribution solutions and multimodal transport.
Freight from Netherlands
Air Freight
We can help you with both air and express services like express shipments, general cargo, priority cargo, chartering and door – door services.
Direct flight: 1 day
Sea Freight
the most environmentally friendly mode of transport
weekly departure, covering all main ports in China and Netherlands;

FCL/LCL via the steady route to Rotterdam

efficient transit time is about 30 days
Rail Freight
FCL/LCLdirect service from Chengdu to Tilburg
Lead time: about 14 days
We focus on complete solutions, from manufacturer to end-user
Logistics in Netherlands
Storage and cross-docking, Cross-docking in Asia, Control Tower Logistics, Far East Logistics.
ColliCare Logistics Netherlands offers
daily transport from Europe, by road, by rail or by sea

short delivery times from 22 to 144 hours depending on the destination

centrally located distribution terminals in all Scandinavian countries

online tracking of all shipments in Sweden, also for packages

booking via EDI, web, e-mail or simply by telephone

professional customer service and quality reports
Special shipment in Netherlands
Where extra flexibility is needed are sent by direct truck. Here, the day of departure is 100% flexible and adapted to the need.
Container transport in Netherlands
Predictable and departs from Rotterdam on Saturday morning and arrives at ports in the Oslo Fjord on Monday morning. Container ships depart from Rotterdam every weekend. Collection of containers must be done on Thursday, no later than Friday morning in BeNeLux, docking in the Oslo Fjord ports Monday morning. Containers are picked up at the port and driven to the final recipient address in Norway.
Terminals in Netherlands
Distribution terminals in both Norway and Denmark, with access to distribution networks in both countries.
From Netherlands, we transport goods like
groupage

part loads

full truck or container, FTL, FCL

less than truckloads, LTL, LCL

ADR, dangerous goods

special goods

bulk material

sand, gravel

soil, agricultural products

tiles, wood material

industrial waste/waste
Additional services in Netherlands
labeling and packing

storage

automated storage and retrieval system

walking floor

custom clearance

logistics consultants

offshore and projects

EDI, integrations
Customs in Netherlands
Comprehensive customs and tax regulations and time-consuming processes often make import and export demanding. We are specialised in customs management, with good customs procedures and help you with
general customs clearance

imported goods

exported goods

custom clearance documentation

cash and daily settlements
Customer service in Netherlands
Opening hours 08:00 hrs.-17:00 hrs., dedicated employees supporting you by phone, mail, or chat.
General cargo, Netherlands
Distributed through our distribution terminal at Skedsmo.
Groupage, 0-2500 kg, Netherlands
Consignments shipped as groupage will be picked up and delivered by drivers with local knowledge.
Part loads, + 250 kg, Netherlands
Direct delivery or via terminal.
Traffic rules in the Netherlands
The Netherlands
High way (6am – 7pm): 80 km or 100km
High way (7pm – 6am): 120km or 130km
High way Road freight: 80km
Postal code overview for the Netherlands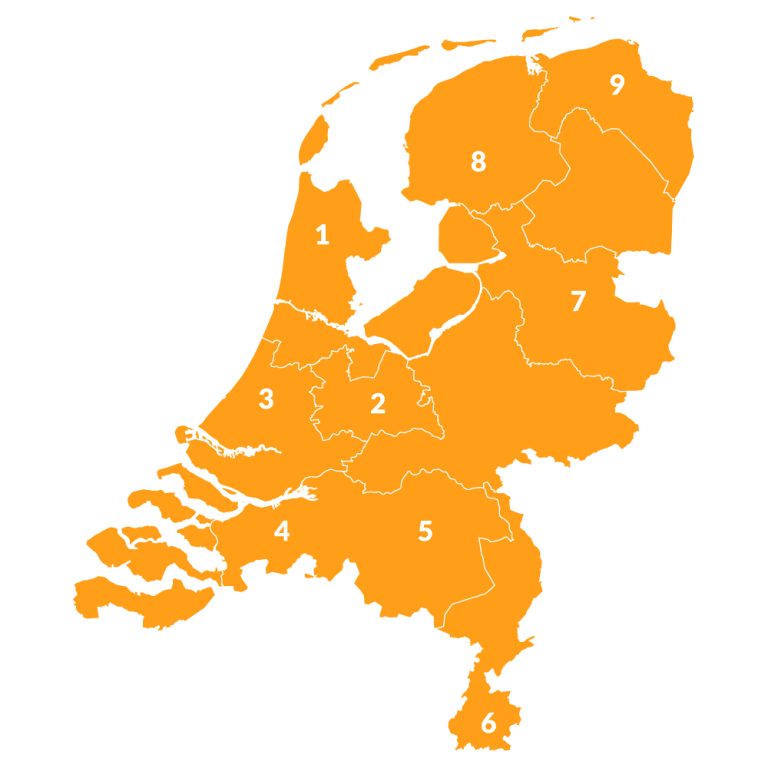 Public Holidays in Netherlands
January
1st January: New Years' Day
April
Easter (date may vary)
2nd April: Good Friday
27th April: King's Day
May
5th May: Liberation Day
13th May: Ascension Day
23rd May: Whitsun
24th May: Whit Monday
November
1st November: All Saints Day
December
25th December and 26th December: Christmas
Rates for transport from and to the Netherlands
How much does freight transport to the Netherlands cost? Request a quote at ColliCare Logistics without obligation.