The ColliCare office in Poland will offer competitive transport solutions and an alternative for better environmental protection. We focus on more ecological logistic solutions. For example, by transporting a container load from Poland to Norway by sea, instead of a truck with a trailer, we can reduce carbon dioxide emissions by up to 71%.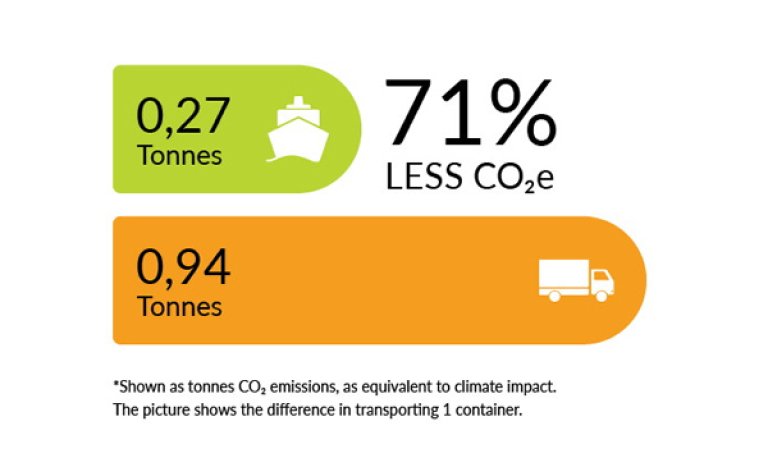 In Poland, we will offer sea, rail, road and multimodal transport services, focusing on the most ecological solutions. A network of short sea connections in Europe already exists - we present it on the map below.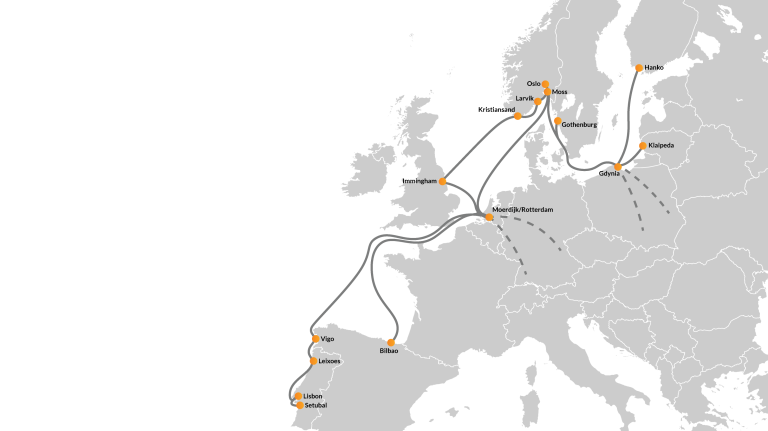 Our team in Poland will also support our clients in customs clearance. It is a very important part of logistics, especially between Poland and Norway, but also other countries outside the European Union.
In addition, ColliCare has experience in handling rail
services going from China to Poland (terminals in
Sławków, Małaszewicze and Gdynia). This enables cross-
docking and further distribution of goods to Scandinavia
and Western Europe by sea, road and rail. All handling by
ColliCare Logistics.
Meet our whole polish ColliCare team. They are ready to answer your questions.
We are happy to present you our new Managing Director in Poland - Jesper Hansen. Jesper has already a new team in place, with 3 local, experienced colleagues that know Poland and the market well. The new team is ready to take care of our new and existing business partners.
Jesper Hansen, Managing Director Poland

We have been watching the Polish market for years and we know it very well. The Polish economy is developing dynamically and, in our opinion, it has good prospects. We have been cooperating with clients from Poland for a long time, but mainly from the level of our Norwegian headquarters. Now we are building our team of our local specialists in Gdynia to be even more accessible to Polish customers and offer them modern, environmentally friendly transport solutions to the Nordics and all over the world.
Also welcome on board Piotr Kaleńczuk - an experienced Sales Manager who knows the Polish market very well.
Piotr Kaleńczuk, Sales Manager

I am very happy to be joining the international ColliCare team. I am convinced that our transport solutions will be appreciated by the polish market. The new polish branch is a valuable, important and trustworthy part of ColliCare Group. Now we are building our team of our local specialists in Gdynia for Polish customers and offering them modern, environmentally friendly transport solutions to the Scandinavian countries and around the world.
Our new office will be situated near the port of Gdynia. Are you looking for reliable logistics solutions from and to Poland? Contact us!