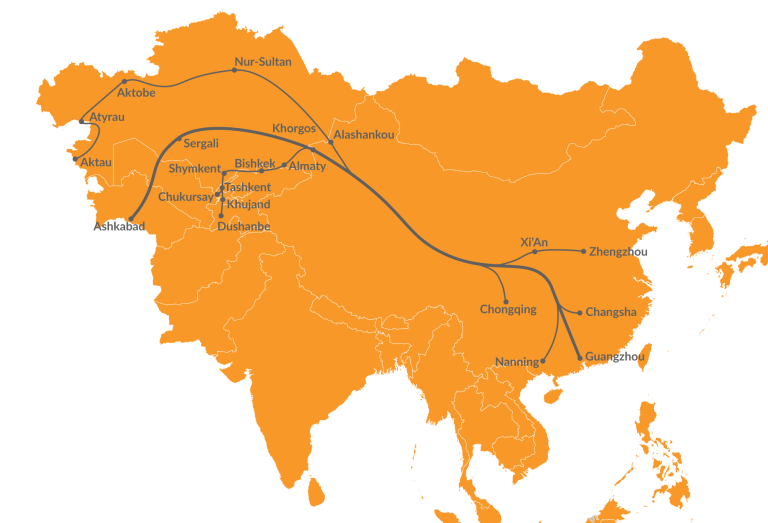 We offer direct railway cargo service from China to central Asia countries for FCL (Full-Container-Load) and LCL (Less-than-Container-Load). The service is available for container types 20GP and 40HQ, with a transit of about 10 to 14 days.
Do you have import/export cargo to be transported from China to Central Asian countries? Feel free to contact our experienced rail experts regarding bookings, rates, handling procedures or any questions!
We can also help with:
Pick-up service
Container Rental Service
Customs clearance
Door to door service
Track and trace
Trailer, loading, unloading, consolidation and other services
Road transportation from China to the Central Asian countries - for time-critical or special-sized cargoes
China - Central Asian Railway Transportation Routes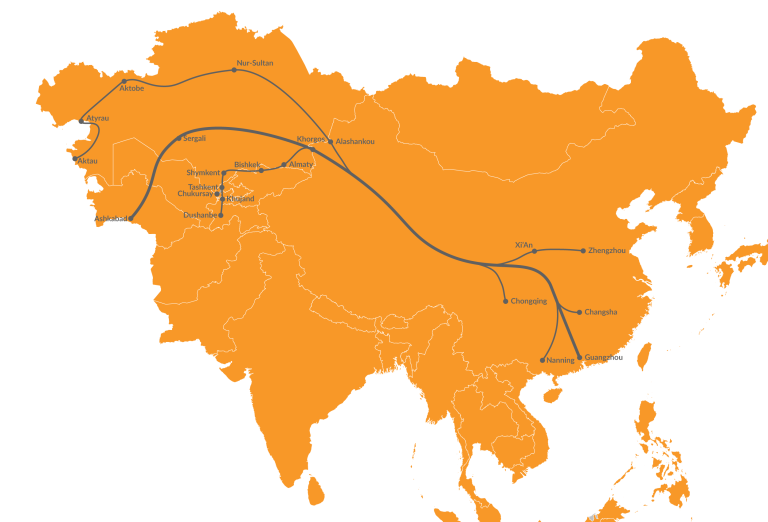 The main departure stations in China:
Nanning, Guangzhou, Changsha, Zhengzhou, Xi'an, Chongqing, and the transit route is through Alashankou Port or Khorgos Port.
The main stations with codes in the Central Asian countrie
Kazakhstan
Almaty 1 - 700007
Almaty 2 - 700100
Nur-Sultan 1/Astana 1 - 690002
Aktau - 663503
Aktobe - 667909
Atyrau - 661705
Shymkent - 698606
Pavlodar South - 696206
Pavlodar North - 696303
Pavlodar Port - 696403
Uzbekistan
Tashkent - 722400
Sergali - 723507
Chukursay - 720000
Kyrgyzstan
Bishkek - 716607
Almedin - 716908
Osh - 719605
Do you have any questions about how to transport freight from China to Kazakhstan, Uzbekistan, Turkmenistan, Kyrgyzstan or Tajikistan? Reach out to us for more details on our rail transport services and to discuss how we can help with your transportation needs.