Hydro casthouses deliver extrusion ingot for profile production, wire rod for high-voltage cables, plates for the rolling mill, and remelting operations.
In addition, Hydro has a research and development center at the plant that focuses mainly on improving the production process.
ColliCare is happy to announce, we won a contract with Hydro Aluminum AS (Hydro) for overland shipments of casthouse products.
The scope of the contract is overland shipment of casthouse products from the Norwegian smelters at Husnes, Høyanger, Karmøy, Sunndal, and Årdal to Hydro customers mainly in Nordic countries.

In addition, we also serve on-demand needs to the Baltic and continental Europe. Total volume is estimated to approx. 40-50 000 Tons annually.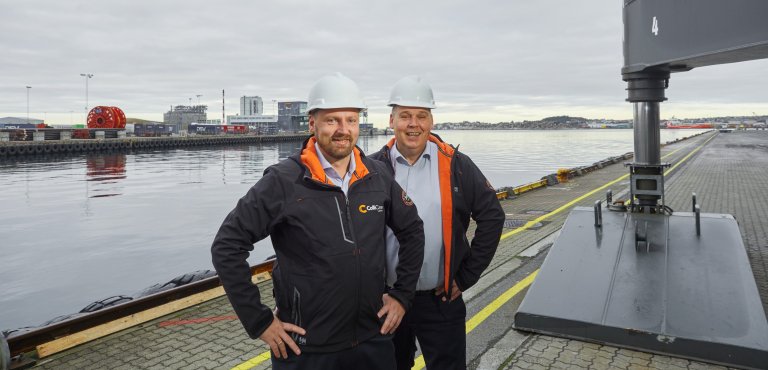 Photo: Kjetil Nerland operational manager and Georg S Moltu Managing Director


"We are proud of announcing this business award with Hydro", says Managing Director Projects & Special, Georg Skivik Moltu in ColliCare. "We look forward to developing the partnership with Hydro focusing on HSE, risk management, transport lead time, continuous improvements, and sustainable and cost-effective solutions. It will be a challenging task, however, our dedicated team has great knowledge of implementing new businesses, and we are sure this will be a favorable partnership for both Hydro and ColliCare in a long term".

Operational Manager, Mr. Kjetil Nerland, will manage the operational tasks in close cooperation with Hydro.