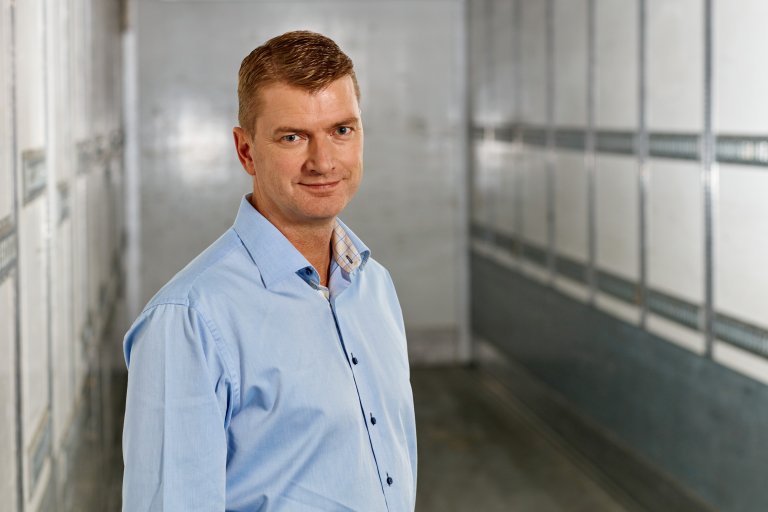 This is the story of a young, growing and fast developing company with an ambitious vision.

We still view ourselves as eager entrepreneurs, with an above average interest for logistics. As a team we are working towards the vision of being the "smartest complete logistics provider".
2007 - in the beginning
all good stories have a beginning, and our journey started with a group of logistics-enthusiasts in Norway getting together to buy the forwarding company NHG Trans in 2007. NHG Trans was well established being in the market since 1974, and had an annual turnover of NOK 25 millions at the time of the acquisition. Main services were groupage, part loads, special transport and forwarding to and from Europe

in October this year all international forwarding services from Helge R. Olsen are assigned to ColliCare
2008 - Acquisitions in Norway and start up in Asia
with the goal of becoming a complete logistics service provider, we saw the need to find good partners for further development. This resulted in a merger of three companies; NHG Trans, StorbyTransport og LogistikkCompagniet, which together could offer international road freight, sea freight, domestic distribution and storage facilities

at the same time the demand for sea freight from Asia increased and we decided to start ColliCare China. With two locations established, Xiamen and Shanghai, and skilled logistics personnel at site, we could support our sea freight services, and fulfill customers demands. Through innovative services such as cross docking we experienced a major growth in business, and we established a good agent network throughout Asia

eCare is born, a web-based tool, giving our customers a complete overview of all freight assignments in the ColliCare system. The system is developed in cooperation with our customers, to ensure a user friendly system and optimal information for them to do their job

to establish ColliCare in Sweden, CS Logistik AB was acquired, and thereby we are represented in Gothenburg with administration and terminal. Line-haul between Gothenburg and Norway is set up, as well as distribution in the Gothenburg area
2009 - The Netherlands and further development in Norway
ColliCare Netherland is established in Leek, focus is road and sea freight in Europe. The department has their own trucks and is taking an active role in developing a good agent network throughout Europe. ColliCare in Leek is acting as our control tower for all our road freight in Europe

ColliCare Norway is signing contracts with major retail companies this year; Gresvig, Europris, Nille og Kid
2010 - Growth and new services
Schianders Logistik AB department in Östersund, Sweden, becomes a part of ColliCare Logistics. The business in Östersund is mainly focusing on 3PL-services

as part of a cross docking project for Norwegian retailer Europris, we opened our department in Yantian, China

nationwide distribution is launched in Norway, and we experience a great growth in annual turnover, increasing from € 35 000 000 to € 66 000 000
2011 - ColliCare Netherlands expands to shipping
the acquisition of City Express in Gothenburg strengthen our distribution services in Sweden is finalised

ColliCare air freight is established through the acquisition of ScanCargo in Oslo

ColliCare China is awarded the WOFE - Wholly Foreign-Owned Enterprise License, and is thereby regarded as an independent legal unit in China, free to do own businesses

ColliCare developed and launched our own unique concept; InStore services. Our CEO is awarded the «Moderne Transport prisen 2012» for developing this innovative logistics service
2012 - Denmark and India
ColliCare Denmark is established with a sales and operational office in Copenhagen, focusing on road freight in Scandinavia
ColliCare India is established to support our sea freight operations and related services such as cross docking
2014 - Air and Sea in Denmark, NVOCC in China
ColliCare Denmark decides to focus on air and sea freight as well as road, and establishes an own department for these services

ColliCare Netherlands is awarded by IFS Logistics, and later this year an SQAS attestation was conducted

NVOCC is awarded to our department in China. With our own NVOCC - Non Vessel Operating Common Carrier License, we are the first Norwegian forwarder with the right to issue our own House Bills of Lading, giving us the opportunity to operate alongside major international forwarders. This is a giant step in our further development in China and sea freight from the far East
2015 - The Baltics – Netherlands - Norway
this is the year we are focusing on the Baltics, ColliCare Lithuania is established with a sales office in Vilnius and a terminal in Kaunas. We now offer terminal services like cross docking and export for road and sea. The Baltics as a regions is experiencing a huge growth in industry and trade, and we want to be part of this development

ColliCare Netherlands, focus to quality is awarded with the ISO 9001-certification

ColliCare Norway is establishing two new terminals - in Trondheim and Stange – 2 important hubs for our nationwide distributions services

annual turnover this year is € 92 200 000
2016 - Europe and short sea focus
this year we have added a new sales office to our ColliCare family in Wesseling in Germany, a part of ColliCare Netherlands

ColliCare Norway is IATA certified

a new WMS-system is implemented at our storage facilities in Norway and Sweden; NYCE WMS

vendor management is a new service, supporting our customers to follow-up their vendors

Viasea Shipping, a subsidiary of ColliCare, is launched in November, focusing on container freight between Europe and the Oslofjord
2017 - Turkey and Italy
ColliCare Turkey is established with a sales office in Istanbul, an important hub between Europe and Asia

ColliCare Italy is established in Modena, focusing on train freight between Italy and Northern Europe
2018 - Finland, Netherlands, Kristiansand (Norway)
Finland: sales office in Vantaa

Viasea: new route from the Baltic, in collaboration with Containerships

The Netherlands: moves to Groningen

Norway: sales office and terminal in Kristiansand

Viasea adds Kristiansand as a call for Moss on the Rotterdam - Oslo/ Moss route

Norway: terminal in Porsgrunn
2019 - HQ moves to Vestby
ColliCare HQ moves to new premises and warehouse in Vestby

the Viasea subsidiary launches new service from Lübeck, in collaboration with Containerships
2020 - Stavanger, CCL Property AS
ColliCare opened a new department in Stavanger: ColliCare Projects & Logistics

Norway: the first electrical distribution van is in operation
2021 - ISO, Bergen, Viasea expands
ColliCare HQ is ISO-certified:
ISO 9001, 14001 & 45001

Norway: new department in Bergen

Viasea expands with new offices in the UK, Poland and Lithuania. New weekly service between Norway and England.