With logistics expertise in both countries, we are offering a more direct and greener alternative for your freight between Finland and Poland. If you normally would choose road as an option, we can send your freight directly from Hanko to Gdynia by sea. This will save you both time and CO2 emissions.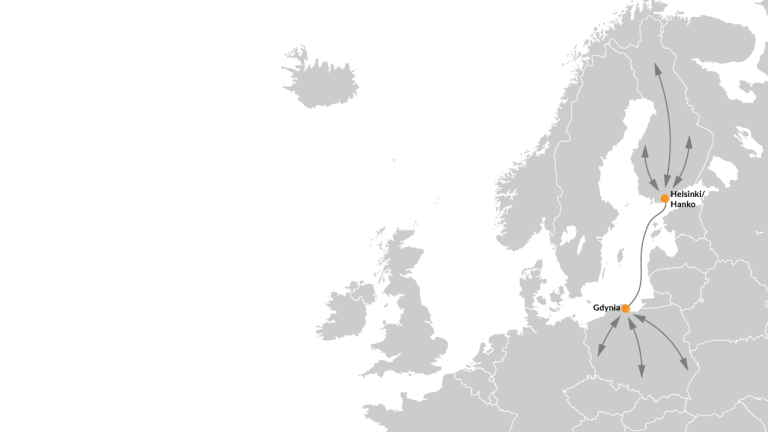 Depending on where your goods are travelling to and from, with our local expertise in both countries we can provide you with everything in one package. We handle freight, cross docking, and customs clearances (when needed) to make logistics as easy as possible for you.
We can arrange transport between Poland and Finland (both FTL - Full Truck Load or LTL - Less Truck Load), first collecting and cross docking your goods, then distributing them all over Europe or Finland.
How can you help reduce the climate impact when transporting your goods?
Sea freight is smart, dependable, and an environmentally friendly logistics option. By transporting your goods from Gdynia to Hanko/Hanko to Gdynia the whole way by sea, instead of driving all the way around the Gulf of Finland, we can reduce carbon dioxide emissions by up to 94%*! It is also a more environmentally friendly option when comparing it to the route going via Tallinn by sea from Helsinki. Compared to that route, we can reduce carbon dioxide emissions by 92%*.
*The percentage is the CO2 equivalent to the emission on climate impact (GHG emissions as CO2e (WTW)).