Emission computations calculate the direct and indirect output of greenhouse gas (GHG) and carbon dioxide emissions committed by an individual, organization, product, or event. It helps to recognize excessive energy usage or other inefficiencies which result in operating cost reduction, boost brand credibility, and preserve the environment.
We have the knowledge and methodology to provide you with professional environmental accounting.
Environmental accounting is
an overview of the company's environmental impact

a tool that establishes best environmental management practices

a part of environmental management goal (setting goals – development framework – measure and control – continuous improvement)

documents a part of the company's social responsibility
Why perform Greenhouse gases emission calculations
An emission calculation is an important tool identifying specific measures to reduce energy consumption and greenhouse gas emissions. An emission report enables companies to measure key figures, see development trends and thus evaluate themselves over time.
Greenhouse gases emission are classified into three scopes, the first two parts are about the direct emissions the company is responsible for, through
Scope 1: direct emissions from company-owned and controlled resources
Scope 2: indirect emissions (owned) includes all GHG emissions released in the atmosphere, from the consumption of purchased electricity, steam, heat, and cooling
Scope 3: indirect emissions (not owned) are linked to the company's operations. It includes business travel, waste generated, transportation, and distribution
The Greenhouse gases emission calculation process
data capture

calculation and aggregation

reporting and analysis

decisions and communication
Methodology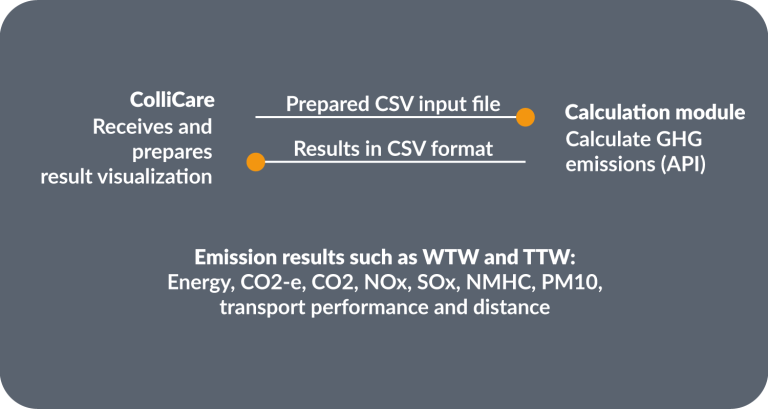 Freight type analysis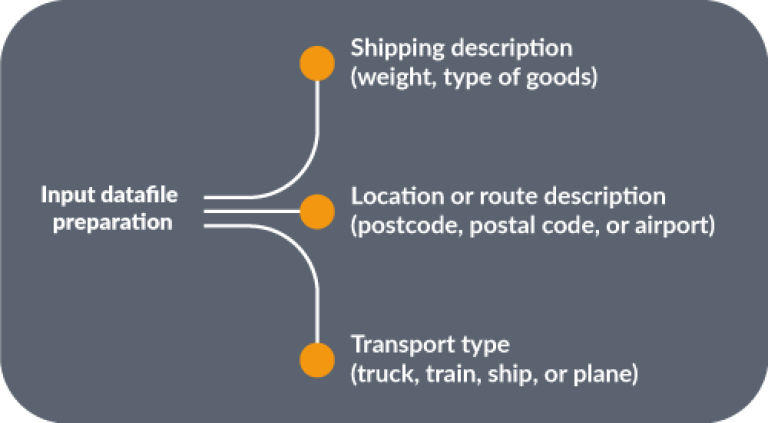 We are experts in collecting data, calculating emissions, and visualizing results in graphs, tables, and reports.
As well as finding the best alternative to cut emissions by computing emissions from different transport solutions for the same route.